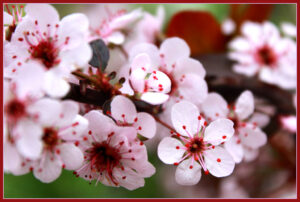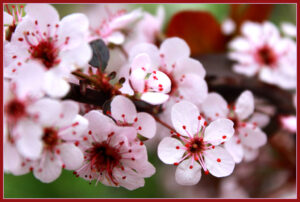 When April arrives our hearts are usually full of thoughts of renewal and fresh beginnings. These are the days when the sun is shining… it may bring us April showers but the warm showers are refreshing and invigorating because we know the sunshine will return soon.
April, then, is the one month that neither drags nor rushes. The weather's still raw, but the haze of buds on trees tells us winter's losing its grip, while the occasional balmy day gives us a miraculous taste of things to come. We're often filled with gratitude. Gratitude that we made it through another winter.
There are lots of reasons why I like April.
Here is my Top Ten List:
10 … Because who wouldn't love a month that starts off with pranks and foolishness?
9 … Because it's National Poetry Month
8 … Because I can still quote The Prologue to the Canterbury Tales by Geoffrey Chaucer (thanks to Mrs. Gouveia's junior year English class at Northside High School) Whan that Aprille with his shoures soote / The droghte of Marche hath perced to the roote, / And bathed every veyne in swich licour, /Of which vertu engendred is the flour…. (for those of you who do not know Middle English: When April with his showers sweet with fruit / The drought of March has pierced unto the root / And bathed each vein with liquor that has power / To generate therein and sire the flower.)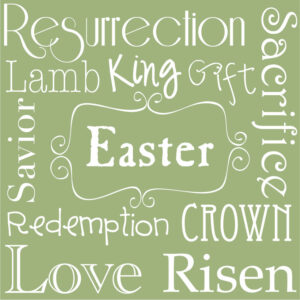 7 … Because there are daffodils and crocus and tulip trees and dogwoods and redbuds and cherry blossoms
6 … Because even on rainy days, it's okay because grass is greening and leaves are sprouting
5 … Because there's Easter when I remember Jesus died to save us, was resurrected and lives forevermore

4 … Because there's also Easter candy, jelly beans and Peeps and chocolate
3 … Because it's the start of baseball season, when I'm hopelessly optimistic about the Chicago Cubs
2 … Because I fell in love in springtime. And how appropriate: I was reborn in his love
1 … Because, oh yeah, my birthday is on last day of month
And these are things I thought about and wrote in April for my Happy Day Moments Facebook Page: 
We never really know what people are going through. Let's believe they're trying their best. 
It's good to believe in yourself during the hard stuff, but it's better to believe in God during the hard stuff.
You're not a failure if others will not return your love. The goal isn't to make the world love you, but for you to love the world.
Love always deserves a second chance. 
Look out the window. Just look for 30 seconds. Look and really see. Then pause and be grateful for the looking.
When you see opportunities instead of problems, you can transform grief into greatness.
Don't let the pouring rain delete your joy.
Push aside the boxes and baggage of your disappointments and make room for grace. 
Bitterness never fixes any situation. 
Learn to accept and allow and go with the flow and relax a bit. You'll find yourself happier.
When you do things out of love, you'll be energized.
No matter the mistakes….God forgives. We should too.
Speak words of grace in a gracious voice.
God doesn't come and go. God lasts.
Focus more on what others do right than what they do wrong.
Right now is the best time for loving and for being grateful.
Less complaining. More happiness.
I just want to spend the rest of the day laughing.
Happiness is not a place you arrive at; it's the experience of living all your moments with gratitude and love.
Intentionally find and create beauty today.
When we decide to take charge of our hearts, things change because we change.
Remember, we can be defined by God's strength and not by our own shortcomings.
Be strong. Don't waste time feeling sorry for yourself or feeling sorry for your circumstances or dwelling on the way you've been mistreated.
Don't insist on getting even; that's not for us to do. It's God's business.
Right now, make time to tell others that you love them.