What a year. A humdinger. Sadness, grief. Losing my father. Emotional hurts. Physical pain. The sting of being forgotten, rejected.
What a year. Joy, happiness. Family love and friendships. Answered prayers. The pleasure of successes, laughter.
Now is the time …
To leave the broken painful irreversible past of 2017 behind;
Now is the time …
To step into the invincible future of 2018.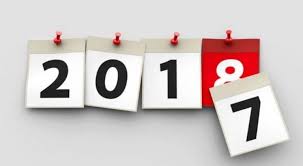 To forget those things are past;
To press on.
To forget what is behind;
To stretch out for what is ahead.
To forget the former things;
To see God do a new thing!
To love more. To love better.
To believe for new opportunities;
To pursue new adventures.
To gush abundant grace.
To pray bigger, love better, encourage more.
To start the year with gratitude.
To hope.
Hope… always have hope.
Let us hold unswervingly to hope, for God is faithful.
Now may the God of hope fill us with all joy and peace… as we enter 2018.
Love, Jama