You wouldn't think a mother-son tradition would begin with a snake.
A. Very. Big. Snake.
But that's what happened.
"Mom, I want to take you to a movie for Mother's Day," Thomas said. When a 13-year old son wants to do anything with his mother, his mother's heart goes thumpity-thump and she agrees.
Even when it's to see the film Anaconda. Yeah, a movie about a very big snake.
I know, the movie looks cheesy and campy now, but seriously – it was a very large snake. A snake that attacked.
Sitting in that theater, I was tense with the suspense of what that snake would do. Suddenly! That big big scary snake sprang from the river. Traumatized, I shrieked so loudly the entire audience heard me. Proof that I'm forever a girly-girl. Oh, sure, go ahead and laugh at my expense. Thomas did. Stupid fake snake.
I guess I shouldn't have been surprised when Thomas asked me on a movie date. That's been our thing – watching movies.
Perhaps it all started with watching The Brave Little Toaster when he was three. He'd curl up with his blankie next to me on the couch and we'd watch it over and over. That's what moms do. Spend time doing what their kids like to do.
But the movie he really loved and we watched for years and years was Back to the Future. He quickly learned how to insert and play "the Marty tape" into the VCR. A skill he was most happy with; a skill I had to monitor. Perhaps he was fascinated by the combination of action + music, or the DeLorean and the guitar, because at five years old, I'm sure the time-travel plot went right over his head. But he'd giggle and shout "Great Scott!" and "1.21 gigawatts! 1.21 gigawatts!" (not that any of us knew what that was) or he'd quote, "Roads? Where we're going, we don't need roads," or he'd play his "Marty" guitar.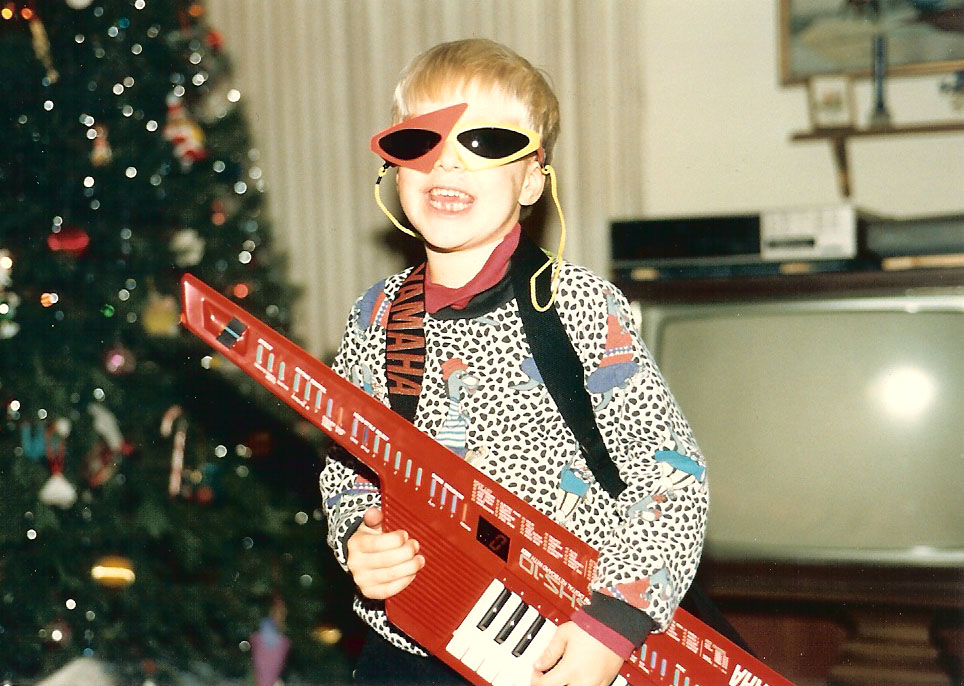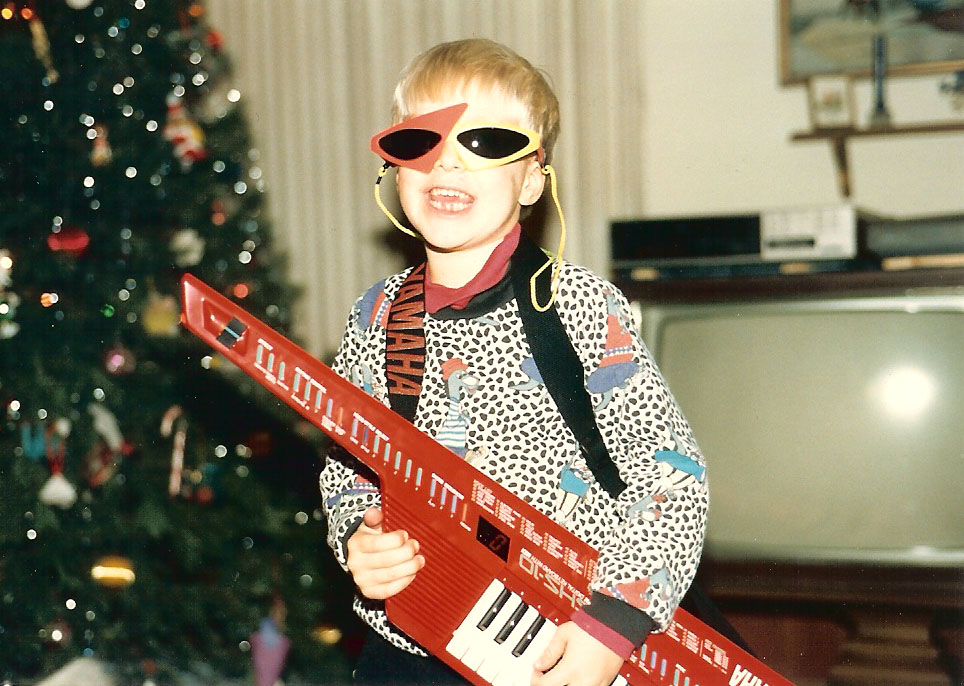 Several years ago when we were laughing about how many times he watched the film, he admitted, "I don't think I understood the story line about the space-time continuum until I was a teenager."
As he got a little older, we began our regular trips to Blockbuster. He'd browse through the action adventure section or the comedies, steering clear of the romantic comedies or dramas. I think I rented every Jackie Chan movie, including those with sub-titles. No matter the movie, that time spent with Thomas, watching him watch films he enjoyed, was magical. The day could have been bad, or stressful, or a sick day, but within seconds of plopping on the couch with Thomas to watch any movie at all, we were both having a happy time.
One summer before he had his driver's license, he asked me if I'd take him and a few friends to the drive-in. Yes, there was still a drive-in theater in town. So three teenagers piled into my Crown Victoria off we went to the Ski-Hi Drive-in on State Road 3 for a double showing of The Rock and Face-off. Of course, we had to stop at CVS and the boys bought enough candy for a sugar coma. Movie time with teenagers. Happy. Unforgettable.
Now every spring I anticipate my movie-date with Thomas as we continue our mother-son tradition. In the years after watching Anaconda, we saw The Mummy, Spider-Man, Batman Begins, Transformers, and Star Trek.
And for the last five years it's been all about superheroes: Iron Man, The Dark Knight, Iron Man 2, Thor, The Avengers, and Iron Man 3.
Last Christmas when a commercial for Captain America: The Winter Soldier came on, Thomas and simultaneously looked at each other and said, "Mother's Day!"
This year it's a given that we'll be in line to see The Avengers: Age of Ultron. You betcha. Happy mother-son tradition. Five stars. [And no big snake.]
{Happy birthday, Thomas! I love you.}